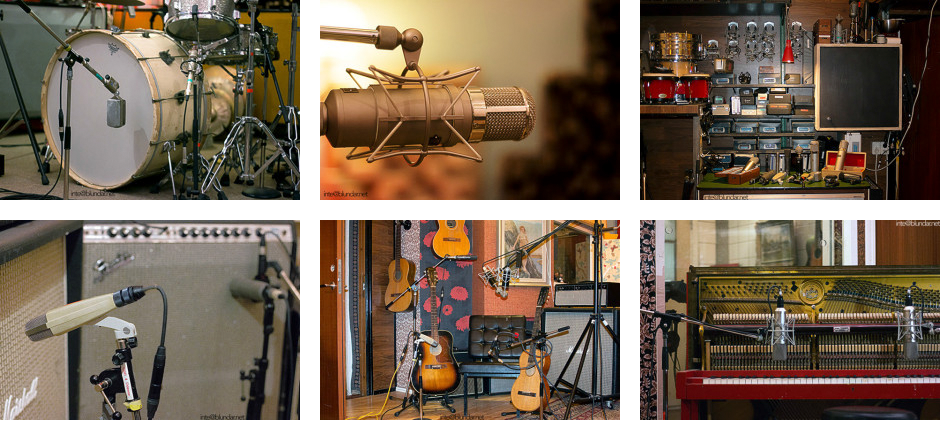 There's an option of recording to either analog 2″ tape or to the digital Pro Tools system. Both systems offer the highest professionnel standards but no one can argue with the tape being the most exciting. Unmistakable, warm sound and a "24-track mentality" that'll get the musicians inspired and play their best. Tape has a tendency to take more time and would be recommended to well rehearsed bands. However there's an option to combine the two. Record the fundament of the song, often bass drums guitar, live to tape. then transfer that to Pro Tools and continue overdubbing in the digital domain.
We have a few reels of used tape here that you can record on for a very reasonable fee but if new tape is required the actual cost for tape will be put on the artist.
The large collection of vintage microphones, preamps, processors will make sure you get the sound you want.
Before each session there will be a discussion about the recording. Purpose, number of songs, ways of recording etc etc. From there we'll try to get the recording running as smoothly and as cost effective as possible. Also we need to make sure how much production help you need. All of the preproduction does not necessarily have to be done in the studio. A few trips to the bands rehearsal space is very common, and most often very rewarding.
If you have a small budget don't hesitate to call. There are ways of figuring that out.